GROUPE SICAME. The growing worldwide electrical energy demand has enabled Groupe SICAME to expand rapidly since its creation in France over 50 years ago. This growth was achieved internally and through acquisitions progressively according it an international dimension. Today, the Group operates in 23 countries and its products are distributed in 120 countries. The Groupe remains clearly orientated towards products and services linked to the transport and distribution of electricity as well as to systems, safety equipment and associated tools. Thanks to this strategy, it is currently the largest independent entity in its sector of activity. The Group is made up of companies that each work in close association with their customers in their respective markets, but that nevertheless pool their financial resources, their computing capacities and their expertise in terms of products and procedures. Its subsidiary companies are renowned for their innovative capacities, the quality of their products and the complete service that they offer their customers.
---
Sicame Academy is a network of French based training centers for customer education and certification. Courses include theoretic and practical training with product installation and safety procedures. Training modules cover general knowledge, live-line work or dead-line work. All of the training modules can be completed at customer sites or Sicame and affiliate locations. http://www.sicame.com/en/our-services/sicame-academy-training-programmes
---
ASK Power
manufactures copper and aluminum electric connectors, specifically Terminal Lugs, Splices, and Grounding Straps for Telecommunications, Electric Utility, Military and Off-Road Vehicle markets. With over 50 years experience, ASK Power provides in-house tool design and custom product development. ASK Power is your best connector option, for more information please visit us at
www.ASK-Power.com
---
SICAME AUSTRALIA.
The principal activities of Sicame Australia involve the design, manufacture and supply of specialist electrical single and multi-tap connectors, fuses and mechanical hardware for use on overhead and underground electricity distribution systems. These activities are supported by the latest computer design and manufacturing programs available. Along with our advanced machinery and testing facilities, Sicame Australia is well placed at the forefront of manufacturing technology in Australia for this business sector. Our advanced modelling, prototyping and testing facilities enable extremely rapid new product development and testing.
---
Hepworth Electrical Developments
was founded in the mid 1960's to design, develop and manufacture an extensive range of low voltage (LV) underground mechanical connectors for the UK underground distribution network and soon became a major supplier of product both into the UK and Overseas markets.
In 1991 Groupe Sicame purchased Hepworth Electrical Developments extending their product portfolio to now include access to LV and HV overhead line products for both distribution and transmission lines. The Company name then changed to the now familiar Sicame Electrical Developments (SED).
The Company continually strives to improve performance and are committed to sustainable development through a proactive approach to quality, environmental protection, social responsibility and strong economic progress.
---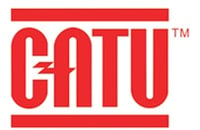 CATU
was created in 1919 and, since the beginning, it has dedicated its activity to the manufacture of material and equipment for electricity networks and installations. Since 1936, CATU's activity has been concentrated on equipment for personal protection against electrical hazards and accordingly, has now more than 60 years experience in this field. At present, CATU Safety Equipment, including all the range of short-circuiting and earthing systems, the DETEXTM voltage detectors and testers, the live working tools and the individual equipment for linesmen, is used by the Main Power Utilities, Electrical Contractors, Large Industries and Railways in about 100 countries spread over the 5 continents.
---

Founded in 1981, MECATRACTION quickly grew both in the domestic market and export-markets. We are based in Pompadour, France, in premises of more than 8100 m2. MECATRACTION designs, develops and produces a complete range of components for industrial electrical connections. Our subsidiaries, CEGERS OUTILLAGE and ALCO MECA, add an extensive range of tools and accessories. MECATRACTION is a subsidiary of the Sicame group. The Sicame group specializes in accessories for the transport and the transmission of electrical power. Throughout Europe and worldwide MECATRACTION is present in many countries: Germany, with its subsidiary MECATRACTION GmbH, Belgium, United Kingdom, Spain, Portugal, Italy and in other countries around the world through the international subsidiaries of the Sicame group.
---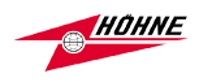 The Höhne company was founded by Paul Höhne, a wax merchant from Hamburg. After completing his training with the Hamburg company C.W. Röper and working for the "Lüneburg Wachsbleiche" he was soon promoted from a company secretary to a director at Carl Cordes AG in Magdeburg. Paul Höhne then took up the challenge of setting up a department for compounds in Coswig-Anhalt. He was so successful that he decided to found his own company producing bitumen-based hot pouring compounds. So in 1932 the company "Paul Höhne" was founded in Coswig-Anhalt in co-operation with Carl Cordes AG. Under Dipl.-Ing. Werner Ditrich as Managing Director the company Köttgen Kabelgarnituren GmbH was founded in Bergisch-Gladbach as a subsidiary of Höhne GmbH in 1995. Köttgen Kabelgarnituren GmbH took over the "energy" part of the business of the former Köttgen GmbH. This enhanced the competence especially in the range of 10-36kV and earth cable connections. In 2002 Höhne was integrated in the Groupe Sicame. Sicame is a group of international companies with excellent connections to electricity suppliers worldwide. By this we found the ideal partner to further extent the international expansion.